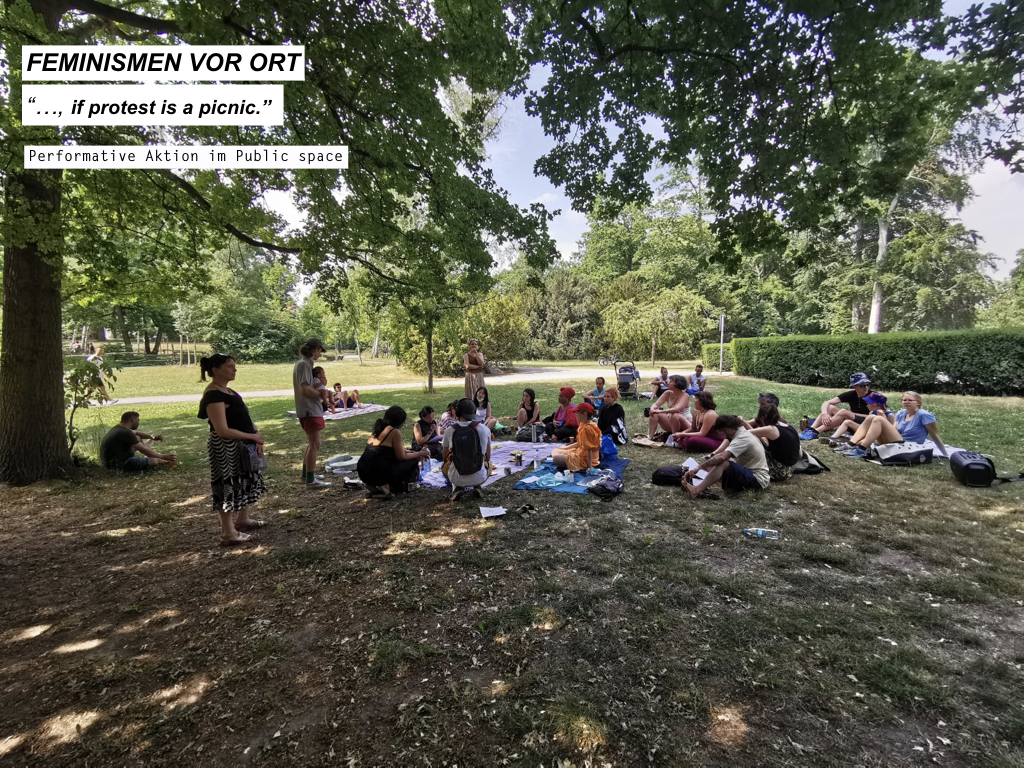 What does women* solidarity mean here and now? Why should we talk about feminism now more than ever? Does the future belong to women* who are building a new world? How can we* support each other? How can transcultural transnational women* networks be built?

A performative artistic action was staged three times in the Stadtpark Steglitz (3 performances in June/July, on Saturdays) to address a diverse audience.
The artists read excerpts from feminist manifestos, poems, texts in various languages. Handouts with feminist manifestos from around the world and a list of URLs of women's organisations, including local organisations, will be distributed.

As part of the project, I read the text "Age, Race, Class and Gender: Women Redefine Their Differences" by Audre Lorde and I staged my performance as a picnic, along with the food, short quotes were prepared on the theme of "Differences" - one of the most important theory of feminism. With the support from the artists involved in the project, my reading was accompanied with choreographed movements that the artists slowly shared with the food and also with the audience. In response to the text, quotes were read aloud by the participants between my reading.